Integrated Midwest Manager, Midwest Living
Posted: 4/10/2013 | Expires: 5/10/2013
Location: Chicago
Category:
Role:
Level:
Duration: Full Time
Salary Description:
The Integrated Midwest Manager maintains and grows advertising revenue in Midwest Living Magazine Midwest-based territory. This position works with management to create new business opportunities and exceed sales goals by providing strategic thinking to meet client/market challenges.

Essential Job Functions

60% - Generates advertising revenue to meet expectations. Builds and develops client relationships that meet or exceed sales goals
20% - Provides management with accurate and timely sales forecasts. Completes related reports and Request-For-Proposals (RFPs).
20% - Participates in strategic planning and brainstorming.

Minimum Qualifications:
All must be met to be considered.

Education:
Bachelor's degree in Marketing or related field, or equivalent training and/or experience.

Experience:
Seven to ten years related sales, agency or client experience.
Understanding of print, online, other media and how they work in a media mix.
Specific Knowledge, Skills and Abilities:
Strong written and verbal communication skills.
Ability to successfully work with agencies, clients, and Meredith colleagues.
Ability to identify opportunities, sales concerns and challenges, and find solutions to meet client objectives.
Proficiency with Microsoft Office applications including Word, Excel and PowerPoint.
Ability to meet with all level client and agency contacts.
Great presentation skills.
Ability to win business using research and marketing programs based upon insights gained from meetings or RFPs.
Strong negotiating skills.
Experience in selling online programs, mobile and social media programs preferred.
Knowledge of Chicago tourism market preferred.http://track.tmpservice.com/ApplyClick.aspx?id=1774536-2015-6796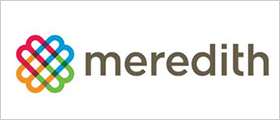 Our cornerstone is knowledge of the home, family, food and lifestyle markets. From that, we have built businesses that serve well-defined audiences, deliver the messages of advertisers, and extend our brand franchises and expertise to related markets.