Sales Asst, Corporate Sales and Marketing
Posted: 4/10/2013 | Expires: 5/10/2013
Location: New York
Category:
Role:
Level:
Duration: Full Time
Salary Description:
The Sales Assistant provides administrative support to four Managing Directors and one Vice President. The Sales Assistant will serve as the first point-of-contact to clients and prospects. In addition, this position acts as a liaison with all internal contacts.

Essential Job Functions

55% - Performs administrative support to the department. Answers telephone. Coordinates mailings. Makes reservations. Completes expense reports. Coordinates comp list mgmt. Coordinates agency/client events. Orders supplies for team.
30% - Participates in client support-related responsibilities. Completes Requests for Proposal (RFP's) as requested. Assists Account Managers with presentations. Submit marketing requests and ID Edit mentions.
15% - Performs research responsibilities. Generates EZ Run and Ad Database requests. Submits PIB requests to Research Department.

Minimum Qualifications:
All must be met to be considered.

Education:
Completion of high school, or equivalent.

Experience:
One to two years related administrative support or media experience.
Specific Knowledge, Skills and Abilities:
Strong organizational skills.
Attention to detail.
Ability to manage multiple tasks simultaneously and meet deadlines.
Good analytical skills.
Good verbal and written communication skills.
Ability to work in a fast-paced environment.

NO PHONE CALLS PLEASEhttp://track.tmpservice.com/ApplyClick.aspx?id=1774537-2015-6896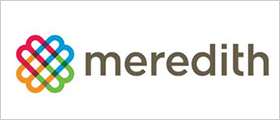 Our cornerstone is knowledge of the home, family, food and lifestyle markets. From that, we have built businesses that serve well-defined audiences, deliver the messages of advertisers, and extend our brand franchises and expertise to related markets.