Assoc Producer WFSB
Posted: 4/11/2013 | Expires: 5/11/2013
Location: Rocky Hill
Function:
Specialty:
Level:
Duration: Full Time
Salary Description:
The Associate Producer supports Producers with all phases of project from pre-production to post-production including, but not limited to, scripting, travel and lodging, booking crew, call sheets, daily shoot schedule, and day to day pre-production and administrative needs. This position also supports Producers and crew on location shoots. The Associate Producer writes and edits news copy. In addition, this position:
-Rewrites copy from many sources (e.g. wire services, networks, newspaper, information provided by the assignment desk and reporters).
-Previews videotape for inclusion in on-air presentation. Writes stories to the video available.
-Assigns and coordinates editing of news stories.
-Logs incoming news feeds.
-Files and maintains news library tapes.

Minimum Qualifications:
All must be met to be considered.

Education:
High school diploma or equivalent. Bachelors' degree in Broadcast Journalism, Communications, or a related field strongly preferred.

Experience:
Minimum of 1 year of associate producer experience on a location or studio production.

Specific Knowledge, Skills and Abilities:
Proficiency with Avid, Final Cut, and Microsoft Office required.
Strong computer skills.
Must be willing to work a flexible work schedule.
Ability to work in a team-oriented environment.
Good verbal and written communication skills.
Script writing and editorial experience is preferred.
Good phone skills.
Ability to work in a creative, fast-paced environment.
Ability to work under pressure and meet deadlines.
Must be able to multi-task and manage multiple projects and assignments simultaneously.
Must possess a valid driver's license.http://track.tmpservice.com/ApplyClick.aspx?id=1776208-2015-2296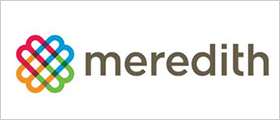 Our cornerstone is knowledge of the home, family, food and lifestyle markets. From that, we have built businesses that serve well-defined audiences, deliver the messages of advertisers, and extend our brand franchises and expertise to related markets.