Vacation Relief
Posted: 4/19/2013 | Expires: 5/19/2013
Location: Rocky Hill
Category:
Role:
Level:
Duration: Part Time
Salary Description:
Controls the news tip phone lines, listens to police dispatches, reads newswires, e-mails and press releases. Remains in close contact with key sources. Tracks story assignments from conception to execution. Assigns reporters and photographers to gather information on news stories.Essential Job Functions-. Coordinates logistics for reporters and photographers. Coordinates live and tape feeds from live trucks and satellite sources. Maintains communication with news producers regarding developing and future stories. Assists with the generation of news story ideas by listening to police scanners and evaluating credible news tips. Researches additional content for reporter stories and story tips on a daily basis. Monitors additional news sources including newspapers, magazines, radio, television and internet. Coordinates with public and news sources by telephone and in person. Maintains story files. Establishes contacts with police and public information officials. Updates assignment files with relevant information including addresses, phone/pager numbers. Qualifications: 4 year degree in related field, or equivalent. 1+ yr req. 2yrs exp. preferred as an assignment editor in television news or comparable broadcast news experience. Knowledge of news computer system. Good understanding of TV news operations with fundamental understanding of TV production techniques. Must have strong verbal and written communication skills in order to effectively outline assignments and direction of stories. Ability to organize workflow and prioritize constantly changing coverage. Ability to make decisions quickly and accurately. Advanced knowledge of computer and internet research. Familiarity with wide range of news sources including public records, sources and equipment. Superior organizational skills related to tracking tips, follow-ups, contacts and story files. Ability to handle multiple tasks and work under pressure of tight deadlines and last minute changes. http://track.tmpservice.com/ApplyClick.aspx?id=1784711-2015-4196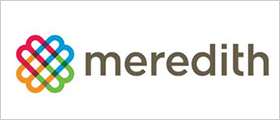 Our cornerstone is knowledge of the home, family, food and lifestyle markets. From that, we have built businesses that serve well-defined audiences, deliver the messages of advertisers, and extend our brand franchises and expertise to related markets.