Copy Editor
Posted: 4/24/2013 | Expires: 5/24/2013
Location: New York
Category:
Role:
Level:
Duration: Full Time
Salary Description:
The Copy Editor reads content for print publication, and occasionally for the website and digital apps, as well, checking titles/headlines, content pages, masthead, and cover to assure materials meet standards for writing style, clarity, accuracy of content, grammar, punctuation, and spelling.

Essential Job Functions

70Reads every article in the magazine at least once; copy edits manuscripts, pages, and occasionally electronic content on other projects as assigned.
20Helps Copy Chief monitor copy flow and schedules; alerts Copy Chief to delays when necessary. Attends ideas and staff meetings. Addresses style questions, marks editorial rights on stories for the Meredith Media Hub, and approves covers. Assists the Copy Chief on special projects and works with the group to produce industry-leading content.
10Manages departmental temporary or freelance workers as needed.

Minimum Qualifications:
All must be met to be considered.

Education:
Bachelor's degree in Journalism, English, or Communications or equivalent training and/or experience.

Experience:
At least four years' professional experience with an emphasis on copy editing.
Specific Knowledge, Skills and Abilities:
Must be conversant in current editorial usages and trends across print and digital platforms and be able to recognize and apply various styles.
Experience using software such as InCopy and InDesign. Expert Macintosh user; PC and Web editing experience helpful. Management experience helpful. Recipe editing experience preferred.

NO PHONE CALLS PLEASEhttp://track.tmpservice.com/ApplyClick.aspx?id=1788710-2015-096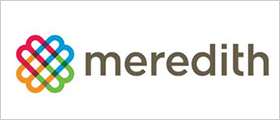 Our cornerstone is knowledge of the home, family, food and lifestyle markets. From that, we have built businesses that serve well-defined audiences, deliver the messages of advertisers, and extend our brand franchises and expertise to related markets.