Sales Manager, Meredith Digital
Posted: 4/26/2013 | Expires: 5/26/2013
Location: Chicago
Category:
Role:
Level:
Duration: Full Time
Salary Description:
Responsible for the generation of revenue from the sale of digital media advertising inventory to marketers and their respective agencies. This position is a client facing representation of Meredith Digital and dictates client prospecting, in-person/phone/video/webex meetings, proposal generation, negotiation, campaign implementation and general client service
Essential Job Functions:
Prospect, propose, negotiate close and implement revenue generating opportunities for Meredith Digital. Work collaboratively with partners to ensure client coverage. Maintain or improve share-of-market and maximizes profitability. Manages client-chosen solutions Provides excellent customer service to clients
Work collaboratively with other Meredith departments to develop, negotiate, close and implement revenue generating opportunities for Meredith Corporation
Administrative support of territory including pipeline and financial reports, maintaining territory contact database, submitting expense reports and other administrative duties
Minimum Qualifications:
All must be met to be considered
Minimum of two years digital selling experience, with current digital sales experience-preferably at major publisher or online property
Specific Knowledge, Skills and Abilities:
Excellent verbal and written communication skills
Ability to think strategically and integrate resources to help customers reach their objectives
Strong organization and scheduling skills
Excellent presentation skills
Solid grasp of marketing concepts
Strong sales skills
Good computer skills
Adaptable and effective negotiating skills
Ability to recruit, coach and develop sales talent
Creative and strong interpersonal skills
Knowledge of all publishing and Interactive Media components and Meredith resources, including marketing, database knowledge, presentation and budget management skills, and basic technical understandinghttp://track.tmpservice.com/ApplyClick.aspx?id=1791755-2015-1596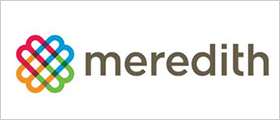 Our cornerstone is knowledge of the home, family, food and lifestyle markets. From that, we have built businesses that serve well-defined audiences, deliver the messages of advertisers, and extend our brand franchises and expertise to related markets.