Associate Director Communications
Posted: 4/29/2013 | Expires: 5/29/2013
Location: New York
Category:
Role:
Level:
Duration: Full Time
Salary Description:
The Associate Director, Communications is responsible for serving as one of the lead managers in the department and is responsible for providing public relations support for key brands as assigned including Ladies' Home Journal, Parents Network, and Fitness among others. In addition, the Associate Director oversees staff members such as senior publicists and interns to ensure effective execution of brand editorial and business communications.

The position requires a strategic thinker capable of managing multiple projects, able to oversee external agencies and freelancers, and the ability to drive brand awareness with major consumer and business media. The position requires strong writing skills, solid media contacts, and, the ability to work under tight deadlines for multiple projects. In addition, the position must be able to interface with senior level business unit and brand leaders including executive team members, publishers, editors, and marketing teams.

The individual must also be able to handle cross departmental projects, new brand launches, new products, brand extensions, and events among other activities using existing resources in a timely and efficient manner.

Minimum Qualifications:
All must be met to be considered.

Education:
BA, Four year college

Experience:
7-10 years professional experience
Specific Knowledge, Skills and Abilities:
Traditional and digital media, strong writing, event management.http://track.tmpservice.com/ApplyClick.aspx?id=1793244-2015-9096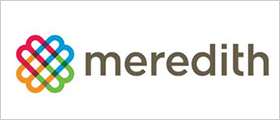 Our cornerstone is knowledge of the home, family, food and lifestyle markets. From that, we have built businesses that serve well-defined audiences, deliver the messages of advertisers, and extend our brand franchises and expertise to related markets.