Traffic Manager
Posted: 5/31/2013 | Expires: 6/30/2013
Location: Troy
Category:
Role:
Level:
Duration: Full Time
Salary Description:
The Traffic Manager reports directly to the Operations Director and maintains the integrity of every CRM regular project from inception to the delivery of final files to a Printer or eDirect Services team that goes through Meredith Xcelerated Marketing (MXM).

-Solely responsible for ensuring the Direct Mail and eDirect approval process is followed correctly and completely by reviewing Direct Mail and eDirect templates, redemption website copy, letters, brochures, etc. and routing them for the required approval by the appropriate parties.

-Creates, maintains and distributes all time action plans on assigned accounts. Provides weekly update of eDirect timing to Desktop Services.

-Identifies conflicts, risks, delays or any other unusual situations and works to resolve these matters and/or obtain deadline extensions when necessary in an effort to limit disruption and keep the project on track.

-Attends and participates in key planning and strategic meetings

-Monitors and compiles project costs and communicates to the Account Executives for incorporation into the budget
Minimum Qualifications:
All must be met to be considered.

Education:
Bachelor's degree in Marketing, Advertising or related field, or equivalent training and/or experience.

Experience:
2 years previous traffic/project management experience preferred. Related internships accepted in lieu of work exp.

Specific Knowledge, Skills and Abilities:
Strong leadership and interpersonal skills.
Ability to work in a team-oriented environment.
Good attention to detail.
Ability to manage multiple projects simultaneously and meet deadlines.
Good verbal and written communication skills.
Good presentation skills.
Financial acumen.
Proficiency with Microsoft Office products.
Good interpersonal skills.http://track.tmpservice.com/ApplyClick.aspx?id=1805006-2015-3596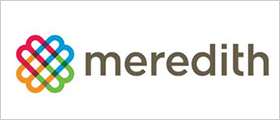 Our cornerstone is knowledge of the home, family, food and lifestyle markets. From that, we have built businesses that serve well-defined audiences, deliver the messages of advertisers, and extend our brand franchises and expertise to related markets.