Promotion Manager
Posted: 5/31/2013 | Expires: 6/30/2013
Location: Rocky Hill
Category:
Role:
Level:
Duration: Full Time
Salary Description:
Create viewer awareness of WFSB's local newscast, website, social media and mobile products. Motivate viewers to turn to Channel 3 Eyewitness News on all platforms for local news.

40%Conceptualize, write, produce and edit attention grabbing spots and campaigns for news, and digital media platforms. Write compelling news topicals and special report promos that will motivate viewership.

20%Effectively utilize social media to promote the station's key initiatives. Create topical and image web banners for our web, mobile and social media platforms.

20%Collaborate with the Creative Services Director and graphics department to design and implement station news graphics using VIZrt, Adobe AfterEffects, Photoshop, and Cinema4d

20%You will oversee and provide direction to a minimum of two Avid editors and two topical producers. Strong communication, managerial, and team building skills are required. A positive, upbeat attitude is a must.http://track.tmpservice.com/ApplyClick.aspx?id=1811840-2015-196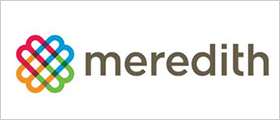 Our cornerstone is knowledge of the home, family, food and lifestyle markets. From that, we have built businesses that serve well-defined audiences, deliver the messages of advertisers, and extend our brand franchises and expertise to related markets.