Sr Articles Editor, Ladies' Home Journal
Posted: 5/31/2013 | Expires: 6/30/2013
Location: New York
Category: Publishing
Role: Writer
Level:
Duration: Full Time
Salary Description:
The senior articles editor will be responsible for assigning and editing two regular monthly columns as well as two feature articles a month. We are looking for a creative, experienced person who can edit and assign many different kinds of stories, whether they are deeply reported psych pieces, cleverly packaged well features, funny personal essays or human-interest stories. The candidate should have strong idea-generation and packaging skills, superior editing skills, a great voice and a feel for casual language, a deep well of high-quality writers, and knowledge of blogs and social media. The editor should be able to handle a large workload efficiently, and needs to be organized, flexible and comfortable working with a group.

Minimum Qualifications:
All must be met to be considered.

Education:
Bachelor's degree in English, Journalism or Communications, or equivalent training and/or experience.

Experience:
7-8 years experience assigning and editing features at a national consumer lifestyle magazine.http://track.tmpservice.com/ApplyClick.aspx?id=1812238-2015-9696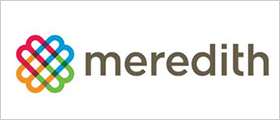 Our cornerstone is knowledge of the home, family, food and lifestyle markets. From that, we have built businesses that serve well-defined audiences, deliver the messages of advertisers, and extend our brand franchises and expertise to related markets.