Account Manager, Meredith Digital
Posted: 5/31/2013 | Expires: 6/30/2013
Location: New York
Category:
Role:
Level:
Duration: Full Time
Salary Description:
The Account Manager acts as an internal sales representative responsible for the active creation and management of all advertising programs and associated revenue pre- and post-sale. This includes media plan creation, campaign implementation, optimization, reporting, program retention and renewal, and ensuring prompt and proper resolution of advertiser business issues.

For the full job description, please visit our website at: https://www.meredith.apply2jobs.com/ProfExt/index.cfm?fuseaction=mExternal.showJob&RID=6247&CurrentPage=1

Minimum Qualifications:

Education:
· 4-year degree required; marketing or business degree preferred. Additional digital marketing or sales experience may substitute for education on a year-for-year basis.

Experience:
· Minimum of 2 years of marketing, sales and/or account management experience; including one year of digital advertising experience. Project management experience a plus.
Specific Knowledge, Skills and Abilities:
· Possess excellent organizational, interpersonal, and influential written and verbal communication skills. Ability to quickly form relationships usually by telephone or email.
· Ability to collaborate cross-functionally; ability to exercise judgment and flexibility in balancing program requirements, milestones, and keeping people and projects moving on schedule.
· High attention to detail. Strong analytical, quantitative and strategic problem solving. Excellent grammar, spelling and proofreading skills.
· Positive and confident disposition when responding to frequent deadlines for multiple customers (internal and external).
· High degree of proficiency in MS Office products. Ability to use databases. Excellent working knowledge of Excel, Word, PowerPoint, Outlook and the Internet.
· Demonstrated ability to quickly build positive team relationships. http://track.tmpservice.com/ApplyClick.aspx?id=1817426-2015-3296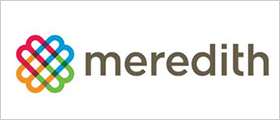 Our cornerstone is knowledge of the home, family, food and lifestyle markets. From that, we have built businesses that serve well-defined audiences, deliver the messages of advertisers, and extend our brand franchises and expertise to related markets.