Account Manager, Ladies' Home Journal
Posted: 5/31/2013 | Expires: 6/30/2013
Location: New York
Category:
Role:
Level:
Duration: Full Time
Salary Description:
The Account Manager, LHJ sells advertising space within assigned territory and accounts that include New England. This position interacts extensively with agency and client personnel. The Account Manager, LHJ maintains or improves share-of-market for LHJ and maximizes profitability. The account manager will sell beyond the printed page and will be expected to work closely with marketing to build customized, multi-platform programs that leverage LHJ's in book, in market and digital assets.

Minimum Qualifications:
All must be met to be considered.

Education:
Bachelor's degree in Sales, Marketing or related field, or equivalent training and/or experience.

Experience:
Two to four years sales experience, preferably in magazines with some digital sales experience. Advertising agency background is considered a plus.
Specific Knowledge, Skills and Abilities:
Excellent verbal and written communication skills
Ability to think strategically and integrate resources to help customers reach their objectives
Strong organization and scheduling skills
Excellent presentation skills
Ability to thrive in a competitive, fast-paced, team-oriented environment
Solid grasp of marketing concepts
Strong sales skills
Good problem-solving skills
Good computer skills including expertise with Word, Excel and Powerpoint.
Adaptable and effective negotiating skills
Must have valid driver's licensehttp://track.tmpservice.com/ApplyClick.aspx?id=1820569-2015-4496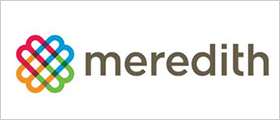 Our cornerstone is knowledge of the home, family, food and lifestyle markets. From that, we have built businesses that serve well-defined audiences, deliver the messages of advertisers, and extend our brand franchises and expertise to related markets.