Associate Art Director, EveryDay with Rachael Ray
Posted: 5/31/2013 | Expires: 6/30/2013
Location: New York
Category:
Role:
Level:
Duration: Full Time
Salary Description:
This position conceptualizes and designs the content of the magazine under the direction of the Creative Director and Art Director. The Associate AD utilizes an understanding of the visual direction of magazine to make choices that maintain the creative vision, brand, and standard of quality. This position interacts with editors and the photography and production departments in addition to many outside freelance creatives.

Essential Job Functions

75% - Designs and conceives assigned pages each month in cooperation with department heads, Art Director and Creative Director.
15% - Works with illustrators, photographers, and stylists, as appropriate.
5% - Interfaces with Copy Editors and Editors to ensure type specifications are consistent and the copy fits and visually tells the story.
5% - Evaluates quality of page proofs and works with production manager to correct as needed.

Minimum Qualifications:
All must be met to be considered.

Education:
Bachelor's degree in Fine Arts, Graphic Design or related field, or equivalent training and/or experience.

Experience:
Minimum of three to four years experience in publication design.
Specific Knowledge, Skills and Abilities:
Expertise in Graphic Design, typography and concept development.
Knowledge of photographers, illustrators, and stylists.
Good computer skills including ability to work in CS6.
Expertise in editorial design and continuity.
Experience with photo shoots and on-set art direction.
Understanding of color correction/retouching process.
Ability to maintain high quality standards under tight deadlines.
Ability to communicate visual concepts to people who are not necessarily visually directed.
Excellent interpersonal skills.http://track.tmpservice.com/ApplyClick.aspx?id=1820589-2015-6496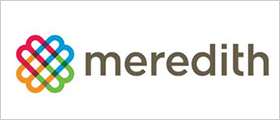 Our cornerstone is knowledge of the home, family, food and lifestyle markets. From that, we have built businesses that serve well-defined audiences, deliver the messages of advertisers, and extend our brand franchises and expertise to related markets.