Food Features Editor, EveryDay with Rachael Ray
Posted: 5/31/2013 | Expires: 6/30/2013
Location: New York
Category:
Role:
Level:
Duration: Full Time
Salary Description:
The Food Features Editor develops, executes, writes and/or edits robust food feature stories and special packages in conjunction with the Deputy Food Editor, and acts as a liaison between the food and lifestyle team on entertaining and celebrity chef stories. The Food Features Editor coordinates copy and recipe testing for feature stories and edits and copyfits text and recipes. The Food Features Editor represents the magazine at industry events and stays current on food trends and competitors' content, while performing other duties, such as assisting with Web-print initiatives, social media incentives, and special sections when requested.


Minimum Qualifications:
All must be met to be considered.

Education:
Bachelor's degree and a solid food background from a culinary school, restaurant or test kitchen.

Experience:
A minimum 5 years consumer magazine experience, with at least 3 years focusing on food content. A firm knowledge of recipe writing style and current food trends. Proficiency in the Microsoft Office suite and Lotus Notes or Microsoft Outlook. Working knowledge of InCopy .
Specific Knowledge, Skills and Abilities:
Vast capacity for creativity with the ability to plan unique food stories and continually revitalize recurring departments. Strong ability for conceiving and executing innovative feature and feature package ideas. Possess impeccable oral and written communications skills as well as strong analytical, organizational, interpersonal and problem-solving skills. Ability to prioritize and manage simultaneous assignments within a deadline-driven environment. Ability to work well in a multitasking environment paying close attention to details. Willing to take initiative and get involved wherever necessary. Ability to work independently as well as in a team setting. Ability to work effectively with all levels of management and staff. Must be willing to travel to meetings and special events.http://track.tmpservice.com/ApplyClick.aspx?id=1820593-2015-6896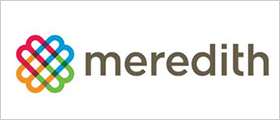 Our cornerstone is knowledge of the home, family, food and lifestyle markets. From that, we have built businesses that serve well-defined audiences, deliver the messages of advertisers, and extend our brand franchises and expertise to related markets.