Account Exec Sales/Mktg
Posted: 5/31/2013 | Expires: 6/30/2013
Location: New York
Category:
Role:
Level:
Duration: Full Time
Salary Description:
The Account Executive provides day to day strategic, tactical and executional support for Corporate Sales and Marketing. In addition, this position:
· Provides ongoing client support.
· Manages internal account status overviews and other key metrics.
· Assists with development and pitching of new business proposals and oversees execution of these corporate programs when sold; maintains timelines, manages internal logistics and communications and manages outside vendors.

Essential Job Functions

30% - Manages program implementation. Develops timelines, routes materials and instructions, manages budgets, and oversees execution for sold corporate programs and initiatives.
20% - Provides support to client. Serves as regular client contact and provides prompt, professional responses to requests for information and materials
20% - Manages corporate Requests for Proposal (RFP's) and ensures all pending corporate RFP's are completed correctly and in a timely manner.
15% - Maintains client status data. Tracks current and historic spending, share of market, news alerts, etc.
10% - Manages internal communications; develops sales team updates for key accounts, disseminates information and articles to other sellers, organizes internal meetings.
5% - Assists with client presentations. Researches, creates and assembles formal decks and proposals.

Education:
Bachelor's degree in Marketing or related field, or equivalent training and/or experience.

Qualifications:
3 to 5 years related sales, media, account management or marketing experience.
Must possess initiative and creativity.
Good project management skills required.
Computer proficiency including Excel, Powerpoint, Word. Experience with database programs recommended.
Strong interpersonal skills required.
Good verbal and written communication skills.http://track.tmpservice.com/ApplyClick.aspx?id=1821387-2015-5496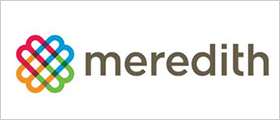 Our cornerstone is knowledge of the home, family, food and lifestyle markets. From that, we have built businesses that serve well-defined audiences, deliver the messages of advertisers, and extend our brand franchises and expertise to related markets.