Temp Maternity Fill-In, Corporate Director
Posted: 5/31/2013 | Expires: 6/30/2013
Location: Chicago
Category:
Role:
Level:
Duration: Freelance
Salary Description:
Temp Maternity Fill-In- Corporate Director - Chicago National Media Group

Seeking a highly trained, sales professional to provide a maternity fill-in for a corporate sales director in the Chicago office of Meredith.

Candidate should have 7+ years of sales experience- a strong background in print sales is a must. Digital sales is also valued. Candidate should be able work with, sell, and manage integrated programs and manage overall price negotiations for top tier accounts (20).

Candidate should be able to communicate effectively with internal leaders on account news- providing updates to internal sales staff and management as appropriate.

Will work alongside another corporate director in the Chicago office and will report to the Vice President and Executive President in New York.

Minimal travel required.
Varieshttp://track.tmpservice.com/ApplyClick.aspx?id=1822261-2015-1996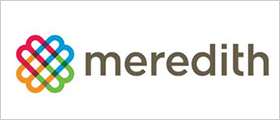 Our cornerstone is knowledge of the home, family, food and lifestyle markets. From that, we have built businesses that serve well-defined audiences, deliver the messages of advertisers, and extend our brand franchises and expertise to related markets.