Campaign Manager, Meredith Digital
Posted: 5/31/2013 | Expires: 6/30/2013
Location: Seattle
Category:
Role:
Level:
Duration: Full Time
Salary Description:
The Campaign Manager, Digital Advertising is responsible for executing, delivery, optimization and reporting of digital advertising campaigns.

For the full job description, please visit our website: https://www.meredith.apply2jobs.com/ProfExt/index.cfm?fuseaction=mExternal.showJob&RID=6262&CurrentPage=3

Minimum Qualifications:
All must be met to be considered.

Education:
· B.A. in marketing, business, communications or related field preferred, but additional relevant experience can substitute on a year-for-year basis.

Experience:
· Minimum of 1 year experience with digital ad serving systems and trafficking required
Specific Knowledge, Skills and Abilities:
· Understanding of ad yield and on-line performance metrics required.
· High attention to detail required.
· Experience using Internet, on-line ad databases, email.
· Intermediate level of Excel required, including the ability to make and use pivot tables. Basic proficiency in other Microsoft Office applications required.
· Must enjoy & effectively build relationships with internal & external contacts. Ability to collaborate and work cross-functionally.
· Strong analytical skills
· Positive attitude and ability to work under tight time restrictions.
· Good verbal and written communication skills.
· Be able to think strategically and act tactically. Willing to roll up your sleeves and do what needs to be done.
· Uphold and evangelize Meredith core culture values and the Meredith brand values in every day responsibilities.http://track.tmpservice.com/ApplyClick.aspx?id=1822330-2015-8896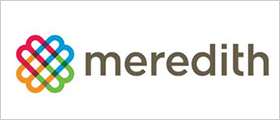 Our cornerstone is knowledge of the home, family, food and lifestyle markets. From that, we have built businesses that serve well-defined audiences, deliver the messages of advertisers, and extend our brand franchises and expertise to related markets.