Assoc Creative Dir
Posted: 6/3/2013 | Expires: 7/3/2013
Location: Ferndale
Category:
Role:
Level:
Duration: Full Time
Salary Description:
Meredith Xcelerated Marketing's health care training and marketing practice (MXM Health) is seeking a strong creative "right-hand" to join our team in the Ferndale, MI offices. The Associate Creative Director (ACD) is a hands-on design and concepting role that facilitates and guides client solutions.

Essential Job Functions
-Lead creative sessions for project kickoffs and design critiques
-Develop creative programs, establish creative direction and design concepts
-Work with Art Directors, Designers, Solution Management, and Sales team to generate multiple concepts for a campaign or project
-Provide quality control over concepts & projects
-Mentor creative team members

Minimum Qualifications:
All must be met to be considered.

Education:
Bachelor's degree in a related field of study or equivalent visual design and management experience required.

Experience:
Min 5+ years of exp as an Art Director; including project oversight.
Experience with design, film, digital, and audio preferred.
Experience mentoring a creative staff.
Experience with pharmaceutical industry is preferable. Experience with training/educating internal sales force is a plus.
Specific Knowledge, Skills and Abilities:
Proficiency with Adobe Creative Suite.
Knowledge of HTML5, CSS, Actionscript.
Knowledge of layouts, graphic fundamentals, and typography.
Must possess a thorough understanding of interactive communications and delivery systems, processes, and UI design.
Understanding of current design trends and the ability to make team and group aware.
Ability to storyboard or translate ideas and develop innovative motion graphics solutions.
Ability to develop concepts for clients and manage the execution of projects.
Ability to multi-task in a fast-paced environment and maintain composure under pressure.
http://track.tmpservice.com/ApplyClick.aspx?id=1828143-2015-4396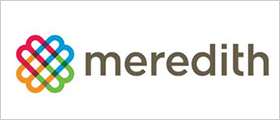 Our cornerstone is knowledge of the home, family, food and lifestyle markets. From that, we have built businesses that serve well-defined audiences, deliver the messages of advertisers, and extend our brand franchises and expertise to related markets.