Vacation Relief
Posted: 6/7/2013 | Expires: 7/7/2013
Location: Rocky Hill
Category:
Role:
Level:
Duration: Part Time
Salary Description:
Performs temporary job duties as assigned.

Essential Job Functions

Primarily supports role of on-air talent as required by photography assignment. This position provides photography hardware setup, operation and maintenance as required. The Photographer coordinates with the production of photography and distribution of digital content to produce a branded product for the viewer.

Minimum Qualifications:
All must be met to be considered.

Education:
Prefer BS degree in journalism
Experience:
1 year

Specific Knowledge, Skills and Abilities:
Photography, editing in Newshttp://track.tmpservice.com/ApplyClick.aspx?id=1833378-2015-2696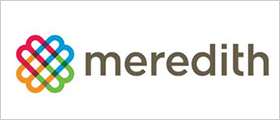 Our cornerstone is knowledge of the home, family, food and lifestyle markets. From that, we have built businesses that serve well-defined audiences, deliver the messages of advertisers, and extend our brand franchises and expertise to related markets.