Sales Assistant WFSB
Posted: 6/18/2013 | Expires: 7/18/2013
Location: Rocky Hill
Category:
Role:
Level:
Duration: Full Time
Salary Description:
The Sales Assistant provides administrative support to the Director Sales and the Sales Department. This position updates and distributes base rate reports, coordinates station functions and client entertainment and helps facilitate local copy to the Atlanta Hub.

Essential Job Functions
60% - Coordinates local copy.
10% - Organizes sales functions and client entertainment.
10% - Supports sales management and sales people.
20% - Handles monthly reporting duties.

Minimum Qualifications:
All must be met to be considered.

Education:
High School diploma or equivalent.

Experience:
Minimum of three years previous office, sales support and administrative duties.

Specific Knowledge, Skills and Abilities:
Proficiency with Microsoft Office applications including Excel and Word.
Ability to maintain a high degree of professionalism and confidentiality.
Excellent customer service skills.
Ability to perform multiple tasks simultaneously and meet deadlines.http://track.tmpservice.com/ApplyClick.aspx?id=1842821-2015-7696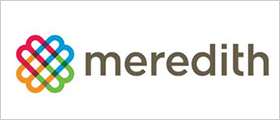 Our cornerstone is knowledge of the home, family, food and lifestyle markets. From that, we have built businesses that serve well-defined audiences, deliver the messages of advertisers, and extend our brand franchises and expertise to related markets.