Asst Chief Engineer
Posted: 6/24/2013 | Expires: 7/24/2013
Location: Rocky Hill
Category:
Role:
Level:
Duration: Full Time
Salary Description:
Assist Director of Engineering with design, selection, installation of all station technical equipment to ensure operating efficiency and regulatory compliance. Has primary responsibility for ensuring efficiency and compliance in the operation and maintenance of equipment. Must have an understanding of the technology and a proficiency in maintaining of all equipment utilized in a broadcast facility with a strong emphasis on all news, ENG (electronic news gathering) cameras (e.g. P2 technology), editing, Information Technology and other related equipment. Will also assist with management activities for bargining unit and non-bargining unit technical staff including performance management, recruiting, and training.Essential Job Functions:Responsible for station maintenance activities, which includes scheduling, prioritizing projects, ordering and inventorying parts, and maintaining a relationship with suppliers. This applies to studio/transmitter systems and remote sites and other locations as assigned.Responsible for overall operation of station maintenance shop and vehicles. Maintains parts inventory. Orders parts and supplies necessary for routine maintenance and emergency repairs. Schedules vehicle maintenance, repair and cleaning. Provide support and services to news and production operations. Assist in the recruitment, training, and performance management of non-bargining and bargining unit technical staff as well as scheduling. Assist in the design, selection, and installation of equipment including, but not limited to creating support documents, i.e. training manuals, training personnel, and integrating into operation and maintenance schedules.Assist DOE in overall station operations, maintenance, system design, installation and integration, personnel matters, and budgeting as well as act on in that capacity during DOE's absence, including as designated FCC Chief Operator.http://track.tmpservice.com/ApplyClick.aspx?id=1847838-2015-4396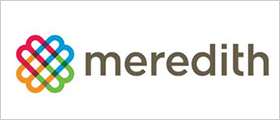 Our cornerstone is knowledge of the home, family, food and lifestyle markets. From that, we have built businesses that serve well-defined audiences, deliver the messages of advertisers, and extend our brand franchises and expertise to related markets.