Online Marketing Coordinator
Posted: 6/25/2013 | Expires: 7/25/2013
Location: New York
Function: Marketing & Communications
Specialty:
Level:
Duration: Full Time
Salary Description:
We're seeking an Online Marketing Coordinator to support the Education team in the Manhattan office. This is a perfect role for a candidate with at least 2 years of online marketing experience who is seeking a dynamic, creative work environment. Responsibilities: • Promote upcoming courses and conferences via email, social media, blog posts, and internal promotions• Develop strategic partnerships with affiliates to promote Mediabistro education opportunities• Work with design to develop creative assets such as banner ads, flyers, and landing pages• Track campaign results using Omniture SiteCatalyst, Google Analytics, and other tools• Collaborate with the Education team on one-off promotional campaigns and ongoing outreach The successful candidate must possess:• Bachelors degree or higher • 2+ years experience in online marketing including email, advertising, social media, and content-based marketing• Proficiency with Twitter, Facebook, Tumblr, Google+, HootSuite, and TweetDeck• Solid experience with Dreamweaver, HTML/CSS and WordPress• Microsoft Access search query skills• Familiarity with SEO/SEM best practices and web analytics• Working knowledge of Photoshop/Illustrator• Impeccable writing skills• Attention to detailInterested candidates should send resume, cover letter and salary requirements.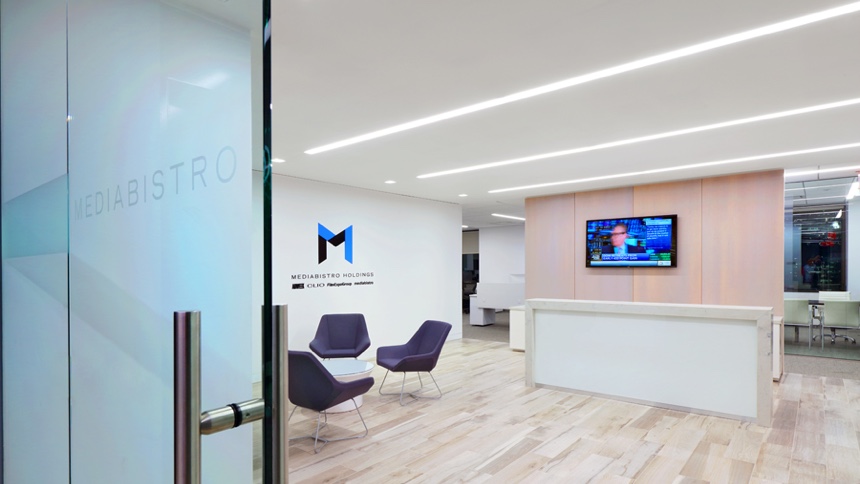 Mediabistro Holdings, LLC. is a group of industry-leading brands committed to excellence in, and the advancement of, the media and creative businesses globally. Formed in 2015, it consists of The CLIO Awards, Mediabistro and Film Expo Group.