Marketing Manager, Meredith 360
Posted: 6/26/2013 | Expires: 7/26/2013
Location: New York
Category:
Role:
Level:
Duration: Full Time
Salary Description:
The Marketing Manager is responsible for developing revenue-generating, multi-platform integrated marketing programs for potential and existing clients in support of Meredith 360's sales goals. The Manager will work closely with the Sales team and Executive Director to ensure all opportunities both maximize client investment and meet Meredith strategic objectives.

Essential Job Functions

40· Cultivate relationships with and coordinate resources of all internal asset groups resulting in cohesive and on-strategy cross-platform proposals
15· Partner with Research to glean key insights used in the development of unique advertiser offerings
10· Participate in ideation or brainstorming sessions, as necessary, to develop high-impact, organic sponsorship and partnership platforms that align with customers' brand goals
35· Contribute to proposals and presentations in support of the sales team

Minimum Qualifications:
All must be met to be considered.

Education:
Bachelor's degree preferred

Experience:
3-5 years marketing experience, preferably in a media or agency environment
Specific Knowledge, Skills and Abilities:
· Strong, creative/marketing writing & presentation skills
· Strong time-management & multi-tasking skills with solid attention to detail
· Flexible and able to prioritize for himself/herself whenever necessary
· Understands basic financial principals such as margin & mark-up and how they relate to the pricing of marketing programs
· Aptitude to work collaboratively with cross-functional teams
· Proficiency in PowerPoint and WORD; thorough understanding of EXCELhttp://track.tmpservice.com/ApplyClick.aspx?id=1851484-2015-5396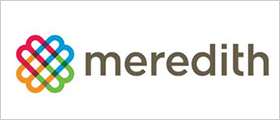 Our cornerstone is knowledge of the home, family, food and lifestyle markets. From that, we have built businesses that serve well-defined audiences, deliver the messages of advertisers, and extend our brand franchises and expertise to related markets.