Associate Manager, Digital Activation
Posted: 6/26/2013 | Expires: 7/26/2013
Location: New York
Category:
Role:
Level:
Duration: Full Time
Salary Description:
This position oversees the development, collaboration and management of launch of all sold digital programs requiring custom creative services including: development of new products, promotional ad creation, web page / app design, editorial adaptation and UI. Client-facing duties include: obtaining client input & approval, coordination of timelines, aggregation of assets. The incumbent regularly interfaces with Account Management, Digital Designers, Digital Production & Tech Teams, Digital Sales Team, as well as Marketing from across the Meredith magazines and Corporate Sales groups.

In addition to day-to-day activation duties, this position will be a key piece of the Ad Product Process, providing input on feasibility of new products, scope of work, and participation in training with tech dev teams and Account Management.

Minimum Qualifications:
All must be met to be considered.

Education:
Bachelor's degree in Marketing or related field, or equivalent training and/or experience.

Experience:
Minimum five to seven years business experience
Minimum 3-years in the Interactive arena
Minimum 3-years in project management within a fast-paced environment
Demonstrated experience in evaluating creative work; with specific emphasis on Interactive advertising, best practices
Demonstrated experience in evaluating campaign performance metrics and general understanding of program optimization
Demonstrated experience interacting with mid-level clients and agencies
Specific Knowledge, Skills and Abilities:
Familiarity with Interactive design software (Photoshop Suite, Macromedia Flash, etc) and Rich Media applications
Understanding of web site fundamentals, e.g. ad specs, page weights, web formats, etc.
General computer skills (i.e. Microsoft Suite ) & Basecamp and JIRA project / ticket systems a plushttp://track.tmpservice.com/ApplyClick.aspx?id=1851488-2015-5796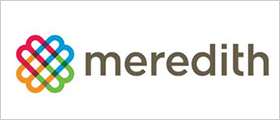 Our cornerstone is knowledge of the home, family, food and lifestyle markets. From that, we have built businesses that serve well-defined audiences, deliver the messages of advertisers, and extend our brand franchises and expertise to related markets.