Research Manager, Access Research
Posted: 6/26/2013 | Expires: 7/26/2013
Location: New York
Category:
Role:
Level:
Duration: Full Time
Salary Description:
Responsible for retrieving, tracking, reporting and analyzing syndicated data (primarily from Adobe Site Catalyst) to provide insight into the user behavior of readers of Meredith's tablet magazines. Analysis will include advertising as well as issue readership metrics. Data analysis will include trending data across metrics and magazines, development of benchmarks and norms and careful detection of potential measurement inconsistencies (tablet measurement - unlike digital measurement - is in its infancy). Candidate will also be expected to keep Director up to date on new measurement tools in the tablet magazine space including changes in measurement, new tools and competition (to Adobe).

Essential Job Functions

60% - Develop and maintain tracking metrics using Adobe Site Catalyst for advertising sales/marketing and editorial/content leaders.
30% - Summarize results and highlight changes from month to month, between devices, across magazines, vs. norms, etc.
10% - Summarize new measurement initiatives in the magazine tablet area by staying on top of developments, attending relevant webinars and reading appropriate trade newsletters/blogs, etc.

Education:
College degree

Experience:
To qualify must have 1-3 years of experience with Adobe measurement software **Professional/technical expertise
Excellent command of Adobe Site Catalyst and other Adobe measurement software. Knowledgeable about other tools. syndicated media research resources (MRI, MARS, MMR, PIB, etc) to support the sales efforts for assigned magazine. Strong oral and written communication skills a must. Must be organized and detailed oriented as well. Previous experience with a media content provided a plus. Knowledge of online syndicated research tools (Omniture, comscore, @plan) a plus as well. Fluent with: MS Office Word, Powerpoint, especially Excel.http://track.tmpservice.com/ApplyClick.aspx?id=1851554-2015-2296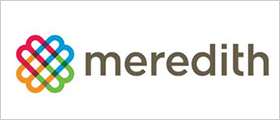 Our cornerstone is knowledge of the home, family, food and lifestyle markets. From that, we have built businesses that serve well-defined audiences, deliver the messages of advertisers, and extend our brand franchises and expertise to related markets.