Senior Marketing Manager
Posted: 7/3/2013 | Expires: 8/2/2013
Location: New York Category: Digital Media, Marketing, Technology Role: Level: Duration: Full Time Salary Description:
Mediabistro (NASDAQ:MBIS), is looking for an experienced marketer who can lead the marketing strategy around our job board, education, and events products and services. The position, located in our midtown Manhattan office, also includes responsibility for related brand management and content marketing efforts at the company. Familiarity with online content marketing and social media is preferred. Responsibilities:-Direct and manage marketing activities for all company products and services (subscription products, industry services, and industry events). -Work closely with senior management, production team, and marketing team to define overall marketing priorities and strategy, including brand strategy.-Manage and optimize customer acquisition strategy and funnels for all company products, and introduce more sophisticated ways of measuring customer value.-Track and analyze marketing campaigns and provide actionable insights to improve results.-Coordinate with editors to craft and execute content marketing across Mediabistro news sites.-Coordinate and manage all inbound and outbound press relations and requests. -Manage all email marketing activities for subscription products, events, and other services. -Storytelling. Provide copy for ads, site, and marketing collateral.-Approve partnerships and affiliate relationships for education, job board, and events. Requirements:-Bachelor's degree-5+ years experience as a marketing manager or online marketer-Basic familiarity with traditional, digital, and social media industries.-Basic knowledge of HTML is essential.-Impeccable writing skills. Experience writing ad copy, press releases, email newsletters, etc.-Experience with web analysis tools including Adobe Omniture Site Catalyst and Google Analytics. -Track record of exceeding goals in previous positions.-Ability to develop quick and deep understanding of multiple facets of our business and products.-Self-starter who can make decisions independently and excel in a fast-paced environment. Interested candidates should send resume, cover letter and salary requirements.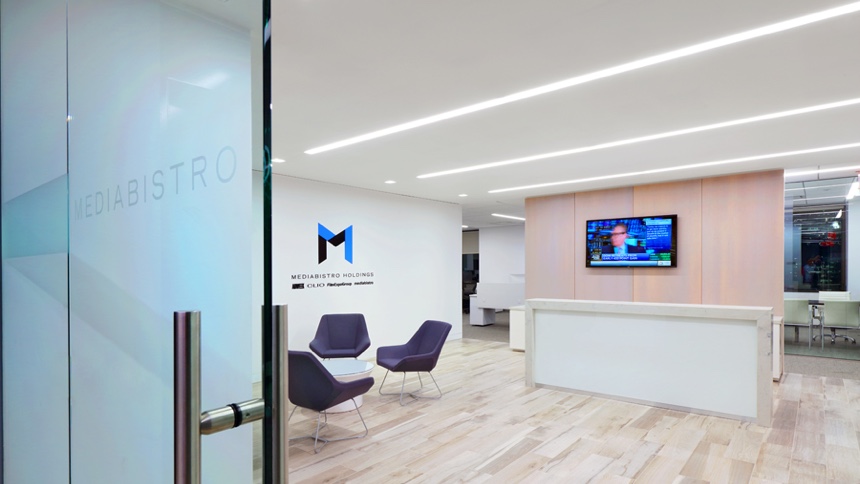 Mediabistro Holdings, LLC. is a group of industry-leading brands committed to excellence in, and the advancement of, the media and creative businesses globally. Formed in 2015, it consists of Adweek, The CLIO Awards, Mediabistro and Film Expo Group.