Executive Assistant, Parents Sales
Posted: 7/22/2013 | Expires: 8/8/2013
Location: New York
Category:
Role:
Level:
Duration: Full Time
Salary Description:
The Executive Assistant provides administrative/executive support. He/She coordinates scheduling, handles contact with internal and external contacts, makes travel arrangements and maintains calendars and other administrative support. Additionally, he/she coordinates department events, manages expense reports, acts as the department office manager and provides occasional support to the marketing department.

Essential Job Functions

60% - Schedules and maintains calendar of appointments, meeting and travel itineraries, and coordinates related arrangements. Arranges meetings and conferences. Submits expense reports in a timely manner. Answers and screens telephone calls, takes messages, provides information or redirects calls as appropriate. Performs other administrative duties as assigned
10% - Proposal and sales mailing work (issues, media kits, etc)
10% - Supports department staff on as-needed basis (special projects, reservations of meeting rooms, special assignments, handling some travel arrangements, filing/routing of contracts)
10% - Supports Sales and Client Services staff by helping coordinate and execute programs on time and report on program execution. Maintains sponsorship reservation calendars, assists with initial campaign set up, and compiles materials for client facing campaign reporting
10% - Supports marketing department

Minimum Qualifications:

College degree
2 to 3 years working in fast-paced digital media environment with related administrative experience
Microsoft Office- PowerPoint, Excel, Adobe Acrobat, Outlook, DART Sales Manager
Discreet and able to handle confidential materials
Capable of exercising good judgment in making decisions and able to work independently
Anticipatory and possess good problem solving skills
Ability to prioritize and effectively manage multiple projects simultaneously

NO PHONE CALLS PLEASEhttp://track.tmpservice.com/ApplyClick.aspx?id=1862855-2015-1196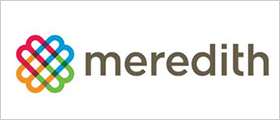 Our cornerstone is knowledge of the home, family, food and lifestyle markets. From that, we have built businesses that serve well-defined audiences, deliver the messages of advertisers, and extend our brand franchises and expertise to related markets.