Director of Digital Product Marketing
Posted: 7/29/2013 | Expires: 8/28/2013
Location: Des Moines
Category: Digital Media, Marketing
Role:
Level:
Duration: Full Time
Salary Description:
The Director of Digital Product Marketing serves a key leadership role in building strategic marketing programs through deeper editorial integration, content partnerships & ad product development. This role will act as the sales liaison with editorial directors, product teams & audience development leads of each Meredith Digital property, & will have a direct line to tech resources that focus on building ad products. From conception to execution, the role will ensure the project is scoped properly, any incremental costs are accounted for, custom ad placements are delivered as proposed & any editorial integration needs are fulfilled. In the development of new business pitches, the Director will work closely with Sales & Marketing (digital, corporate & 360) to represent the idea to the client, including participating in pitches & delivering marketing materials to bring the experience to life.

This role ultimately acts as a lobbyist, ensuring policy communication between departments: lobby new ad pricing, sales strategy changes with edit leads, & champion new content ideas, tools & programs from edit & product to sales.

In addition, the Director will jointly own, with the Director of Program Management, the Ad Product Process for Marketing, overseeing the inception of new ad products through editorial & technical innovation, shepherding the process through the correct channels, & ultimately delivering the materials to Marketing & Sales. This function touches several departments within Meredith & hinges on collaboration, scheduling & timeline management. As new sites are brought into the Meredith Women's Network, the Director will be responsible for working with those editorial teams to identify custom ad placements & update placements given market needs.

For the full job description, please visit our website at: https://www.meredith.apply2jobs.com/ProfExt/index.cfm?fuseaction=mExternal.showJob&RID=6545&CurrentPage=3http://track.tmpservice.com/ApplyClick.aspx?id=1881986-2015-5396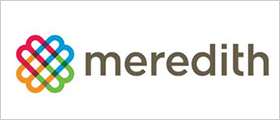 Our cornerstone is knowledge of the home, family, food and lifestyle markets. From that, we have built businesses that serve well-defined audiences, deliver the messages of advertisers, and extend our brand franchises and expertise to related markets.