Director of Digital Advertising Sales
Posted: 8/1/2013 | Expires: 8/31/2013
Location: New York Category: Advertising, Digital Media, Sales & Business Development, Technology, Other Role: Level: Duration: Full Time Salary Description:
Mediabistro Inc. has an exciting opportunity for a Director of Digital Advertising Sales, located in our Midtown Manhattan office. In this position, you will sell online ad space, as well as email newsletters and related products to established customers and new prospects. The Director of Digital Advertising Sales will also handle entire sales process from proposal to close in order to reach or exceed sales quotas. This includes but is not limited to identifying prospective clients, cold-calling, addressing warm leads, creating custom sales proposals, selling innovative digital advertising solutions, following up with clients and managing the accounts going forward. Responsibilities:-Target potential advertising clients and develop relationships to acquire new advertising accounts. -Close deals with new and existing accounts-Customize ad proposals and packages that fulfill advertiser objectives and utilize either defined off-the-shelf ad solution opportunities, current & upcoming programming content or new product releases -Respond to RFPs and sales requests by creating custom packages-Collaborate with ad operations, marketing, events, education and editorial departments to research and create custom proposals for target clients -Provide direction to ad ops and marketing-Track proposals and manage accounts-Contribute in product development to define opportunity for custom ad integration-Manage both a sales and ad operations teamQualifications: -3-5 years of experience in online ad sales with most of that involving ad agency experience-Must have experience with mobile ad sales-Ability to create effective programs with Banners, Newsletters, Email across desktops and mobile devices-Prospecting skills – high level cold-calling to qualify and close new accounts-A proven track record of successfully selling to businesses-2-3 years experience managing a sales team-Meeting and exceeding aggressive sales goals and overall objectives -Effective communication and client presentation skills-Handling an aggressive schedule of daily sales contacts. You will schedule, organize, and prioritize work to meet both customer and company goals and deadlines. Accuracy and organization are critical to your success-Ability to attend periodic evening events-Sharp business sense, resourceful, innovative and responsive to change; Knowledge of online, mobile, interactive media ad technologies-Experience with sales forecast and sales goal development.-High energy, results driven attitude-Knowledge of online ad sales tools required including all Google tools; Experience using Salesforce a plusPlease send resume, writing/editing samples, and salary requirements.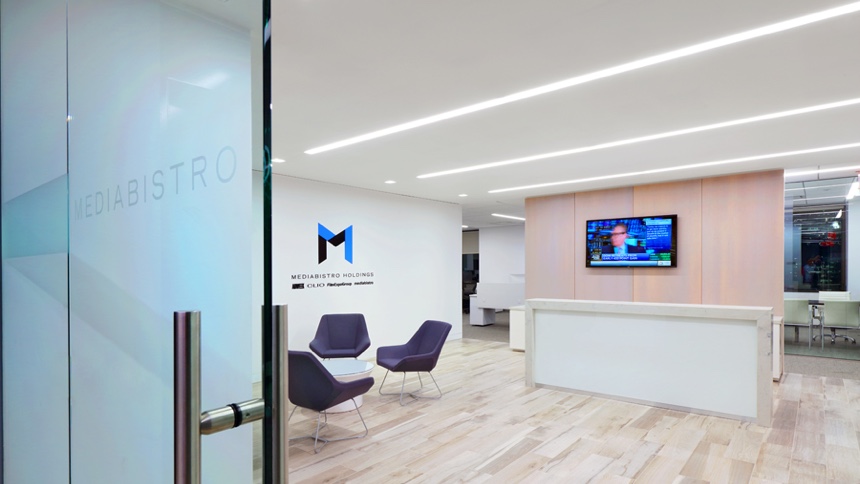 Mediabistro Holdings, LLC. is a group of industry-leading brands committed to excellence in, and the advancement of, the media and creative businesses globally. Formed in 2015, it consists of Adweek, The CLIO Awards, Mediabistro and Film Expo Group.