Managing Editor, Allrecipes
Posted: 8/2/2013 | Expires: 9/1/2013
Location: Des Moines
Category:
Role:
Level:
Duration: Full Time
Salary Description:
The managing editor will be called upon to oversee all aspects of the day-to-day operations of magazine, including book makeup; internal production and copy flow; budget and finances; staffing issues and personnel matters.

Essential Job Functions

Has hands-on responsibility for all phases of production and copy flow. In charge of getting each issue to printer in a timely fashion. Troubleshoots problems with copy and art flow; make new procedures as needed. Proofreads all copy.
Collaborates with entire staff.
Creates and maintains monthly editorial lineups and schedules while consulting with editorial, art, production and advertising departments.
Acts as main liaison with support departments - photo studio, creative library, strategic sourcing, business office, research and more.Minimum Qualifications:
All must be met to be considered.

Education:
A college degree, preferably in English, Journalism or Communications.

Experience:
- Minimum of 6 years working at national consumer magazines.
- Minimum of 2 years managerial experience helpful.
Specific Knowledge, Skills and Abilities:
- Top-notch written and verbal skills a must. A keen eye for detail and strong proofreading and copy editing skills required.
- Must be proficient in Mac usage. Experience with both InCopy and Microsoft Word applications required. Experience with MAO and/or InDesign a huge plus.
- Must be able to multitask and deal with many different issues at once.
- Must be extremely deadline driven and able to foresee potential roadblocks to closing any given issue on time and figure out workarounds.
- Must have experience with book makeup and dealing and negotiating with advertising and ad ops departments.
- Must have strong interpersonal skills and be able to clearly communicate information about deadlines and procedures to the entire staff, all while maintaining morale.http://track.tmpservice.com/ApplyClick.aspx?id=1887155-2015-7196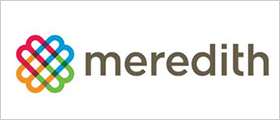 Our cornerstone is knowledge of the home, family, food and lifestyle markets. From that, we have built businesses that serve well-defined audiences, deliver the messages of advertisers, and extend our brand franchises and expertise to related markets.