Sr Editor, Allrecipes
Posted: 8/2/2013 | Expires: 9/1/2013
Location: Des Moines
Category:
Role:
Level:
Duration: Full Time
Salary Description:
The Senior Editor produces content for six issues of Allrecipes magazine annually. This position ensures the magazine is completing according to the budget, production schedule and standards of quality established by the EIC.

Essential Job Functions

50% - Produces six issues of Allrecipes annually. Plans issue content, develops story concepts and supervises or produces all main-edit features and departments, working closely with Editor in Chief. Responsible for quality of content, making sure content reflects mission of the digital brand, factual accuracy, and visual appeal. Ensures stories are completed on time and on budget.
25% - Works with contributors, field editors, freelancers, industry professionals, and others to acquire material for publication. Works with Art staff to obtain satisfactory photography on set and location shoots.
25% - Collaborates with the EIC and digital staff on content strategies.

Minimum Qualifications:
All must be met to be considered.

Education:
Bachelor's degree in Journalism, Communications or related field, or equivalent training and/or experience.

Experience:
Minimum 6 years editorial experience in magazine or related industry.
Specific Knowledge, Skills and Abilities:
Solid experience with food, cooking, and recipes; recipe development background a plus.
Comprehensive knowledge of writing, editing, production, copy fitting, and desktop publishing.
Excellent interpersonal skills.
Very organized, able to work independently
Ability to articulate goals and responsibilities.
Proficiency with desktop publishing softwarehttp://track.tmpservice.com/ApplyClick.aspx?id=1887179-2015-9596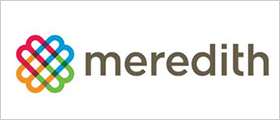 Our cornerstone is knowledge of the home, family, food and lifestyle markets. From that, we have built businesses that serve well-defined audiences, deliver the messages of advertisers, and extend our brand franchises and expertise to related markets.