Sr Designer , Allrecipes
Posted: 8/2/2013 | Expires: 9/1/2013
Location: Des Moines
Category: Design
Role:
Level:
Duration: Full Time
Salary Description:
The Senior Designer will work directly with the Art Director designing pages for Allrecipes. Will also work with story editors, oversee his or her pages from design to close, order art and check pages for accuracy. SD will assist Art Director with color and page proof review, and contribute ideas for evolving type and design of the magazine. Senior Designer may assign illustrations, communicate with illustrators and negotiate terms. Periodically, SD will design pages for tablet and special brand projects (house ads, type for videos, presentations, etc).

Essential Job Functions

70% - Design layouts, collaborate with Art Director and editors
20% - Review color and page proofs
10% - Miscellaneous design for the brand

Minimum Qualifications:
All must be met to be considered.

Education:
BA with related degree, or BFA (preferable)

Experience:
Minimum 5 years experience at consumer magazine or related experience.
Specific Knowledge, Skills and Abilities:
Strong type design, InDesign, Illustrator, and Photoshop skills; knowledge of Woodwing a plus. Ideal candidate is an ambitious, creative team player with excellent type, color and design sensibility. Great communication skills
and organizational skills a must.http://track.tmpservice.com/ApplyClick.aspx?id=1887189-2015-496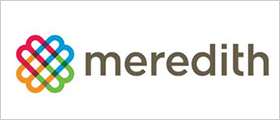 Our cornerstone is knowledge of the home, family, food and lifestyle markets. From that, we have built businesses that serve well-defined audiences, deliver the messages of advertisers, and extend our brand franchises and expertise to related markets.