Design Intern - Summer or Fall 2013
Posted: 8/7/2013 | Expires: 9/6/2013
Location: New York Category: Design, Digital Media Role: Level: Duration: Internship Salary Description:
Mediabistro.com's design department is offering an internship to a college student with a strong interest in design and an enthusiasm for the media community. This student will have an opportunity to:Be exposed to the day-to-day workings of a rapidly-paced, cutting-edge design department within a successful online companyAssist with various marketing initiatives including creating banners, landing pages, and various promos Create/update design comps based on the corporate style guideCreate Logos and iconographyCreate signage & event guides Assist with improving the usability of the pagesRequirements:Proficient with Adobe CS6, including Photoshop, Illustrator, and InDesign (Adobe Flash is a plus, but not required)Proficient with Microsoft PowerPointStrong attention to detailGood understanding of web usabilityStrong knowledge of typographyWillingness to iterate through various conceptsUnderstanding of color theoryPassion for user-friendly, clean design and the design latest trendsExcellent sketching and illustration skillsUnderstand css limitationsHave experience creating design work for print & webAbility to multitaskAbility to work under pressure with tough deadlines*** Please provide a portfolio with examples of web & print design work *** Please provide a portfolio with examples of web & print design work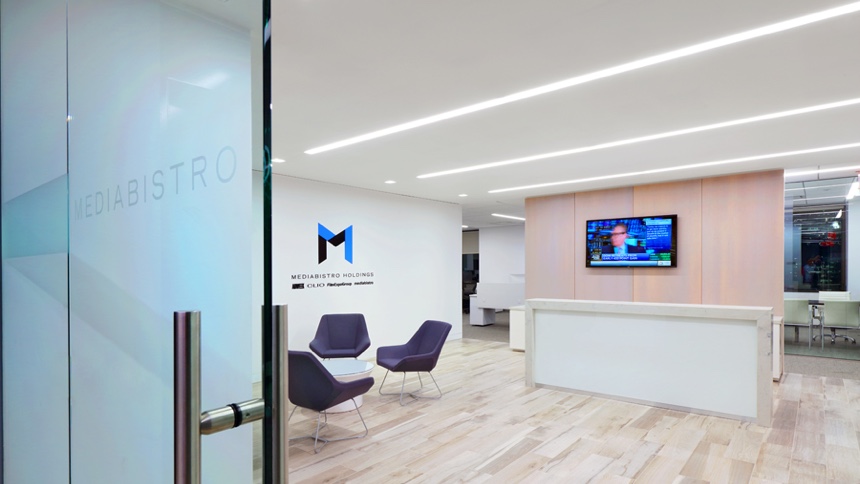 Mediabistro Holdings, LLC. is a group of industry-leading brands committed to excellence in, and the advancement of, the media and creative businesses globally. Formed in 2015, it consists of Adweek, The CLIO Awards, Mediabistro and Film Expo Group.