E-Mail Analyst
Posted: 9/3/2013 | Expires: 10/3/2013
Location: Addison
Category:
Role:
Level:
Duration: Full Time
Salary Description:
This position develops and deploys email campaigns that meet client expectations and industry best practices. The incumbent interacts with project team members and other technical and development groups. Specific responsibilities include:

-Works with developer to coordinate HTML coding
-Generates source codes and performs link tracking QA
-Loads HTML, text and data into Email Service Provider tool, including dynamic content
-Generates test emails and performs QA
-Provides email results back to account team
-Stays updated on email industry news and best practices

Essential Job Functions:
-Works independently on routine e-mail campaign assignments. Receives instructions and guidance on more complex assignments.

-Provides regular reporting on e-mail campaign results.

-Develops common operations which can be reused.

-Reviews source code to assure quality and precision of work.
Minimum Qualifications:
All must be met to be considered.

Education:
Bachelor's degree in Applied Science, Mathematics, Marketing or related field, or equivalent training and/or experience. MA, MBA or MSc in marketing, market research, or a related field is desirable.

Experience:
One to three years of experience in e-mail database marketing. Working knowledge of HTML. Relevant experience in either a client or agency database marketing program preferred.

Specific Knowledge, Skills and Abilities:
Knowledge of marketing, the use of personal computers and project control techniques.
Exposure to databases and programming experience a plus.
Experience with various email deployment tools for assigned campaigns including Exact Target, Dream and Silverpop helpful.
Proficient user of Microsoft Office products

Travel: <10%http://track.tmpservice.com/ApplyClick.aspx?id=1917381-2015-9896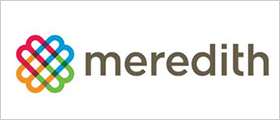 Our cornerstone is knowledge of the home, family, food and lifestyle markets. From that, we have built businesses that serve well-defined audiences, deliver the messages of advertisers, and extend our brand franchises and expertise to related markets.