Sr Editor, Ladies' Home Journal
Posted: 9/10/2013 | Expires: 10/10/2013
Location: New York
Function: Writing & Editing
Specialty: Writer
Level:
Duration: Full Time
Salary Description:
The senior editor is responsible for assigning and editing several regular columns in the magazine, as well as brainstorming, assigning and editing (or writing) feature stories to run in the front-of-book and well. We are looking for a candidate with a minimum of 6 years of staff experience on a large consumer magazine and 2 to 3 years of experience assigning stories, a strong list of talented freelance writers, excellent writing and line-editing skills, a good ear for casual language, and a facility for coming up with creative, well-packaged features. The candidate should also have experience doing promotional TV appearances.

Minimum Qualifications:
All must be met to be considered.

Education:
Bachelor's degree in journalism, English or related field, or equivalent training and/or experience.

Experience:
On staff for six years minimum at a large consumer magazine.
Must have experience assigning articles to freelance writers.http://track.tmpservice.com/ApplyClick.aspx?id=1926319-2015-4796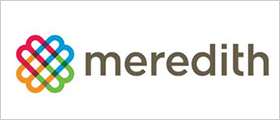 Our cornerstone is knowledge of the home, family, food and lifestyle markets. From that, we have built businesses that serve well-defined audiences, deliver the messages of advertisers, and extend our brand franchises and expertise to related markets.