Operations Coordinator - MXM Chrysler
Posted: 9/11/2013 | Expires: 10/11/2013
Location: Troy
Category:
Role:
Level:
Duration: Full Time
Salary Description:
The Operations Coordinator supports the Operations Director in the financial, accounting, and project management functions for the MXM CRM team supporting the Chrysler client. In conjunction with the Operations Director and senior management; this position ensures compliance with company processes and procedures. The Operations Coordinator plays a key role in support of an efficient and effective business operations model.

Essential Job Functions

40% - Support Operations Director and senior management in identification and optimization of operations procedures. Develop and maintain business processes to meet customer expectations and company goals.
20% - Participate in creation and/or review of vendor contracts, client estimates, POs, and invoicing. Facilitate client feedback for account receivable activities. Develop and/or analyze time tracking reports, project tracking, monthly client forecasting/accrual documentation and ad hoc reports as needed/requested.
20% - Assist Operations Director in day-to-day coordination and management of business operational activities.
Minimum Qualifications:
All must be met to be considered.

Education:
Bachelor's degree in Business Administration or related field; or equivalent in experience & education.

Experience:
Minimum of 2 years prior experience in Project Management or related position
- Excellent communication skills
- Excellent organizational abilities
- Proven project management skills
- Good attention to detail and follow through
- Ability to manage multiple projects simultaneously
- Able to perform in fast-paced environment
- Works well within a team with a strong capacity to work autonomously
- Strong leadership and interpersonal skills
- Advanced Excel capabilities
- Proficient with Microsoft Office-- PowerPoint, Wordhttp://track.tmpservice.com/ApplyClick.aspx?id=1927206-2015-2596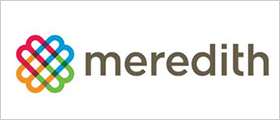 Our cornerstone is knowledge of the home, family, food and lifestyle markets. From that, we have built businesses that serve well-defined audiences, deliver the messages of advertisers, and extend our brand franchises and expertise to related markets.