Jr Publicist/Dept Admin, PR
Posted: 9/17/2013 | Expires: 10/17/2013
Location: New York
Category:
Role:
Level:
Duration: Full Time
Salary Description:
Essential Job Functions

Provide support to VP Communications for basic administrative activities including meeting coordination, expenses, departmental budget, office supplies, etc.
Gather information and write bi-monthly newsletter for National Media Group;
Work closely with key professional team members to execute communication outreach, broadcast appearances, and special events.
Manage daily internal client (brands/business units) activities: agendas, re-caps, media monitoring and coordination of all necessary materials for clients.
Proactively pitch targeted media outlets including broadcast, print and new media.
Update and monitor client pr performance metrics for major brand events;
On site media support for client events and programs including weekend and evening programs;
Electronic Press Kit mailing compilation and execution.

Minimum Qualifications:
All must be met to be considered.

Experience:
Must have previous PR experience
Specific Knowledge, Skills and Abilities:
Client Relations Skills:
Must be savvy in building and managing media lists and contact databases
Thorough knowledge of current events, pop culture and womens lifestyle issues/topics.
Must be extremely organized with a sharp eye for detail
Ability to perform and multitask effectively within a fast-paced, multi-priority setting and under strict deadlines
Self-starter as well as a team player
Social Media savvy
Solid writing skills
Must have excellent written and verbal communication skillshttp://track.tmpservice.com/ApplyClick.aspx?id=1932432-2015-10096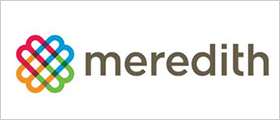 Our cornerstone is knowledge of the home, family, food and lifestyle markets. From that, we have built businesses that serve well-defined audiences, deliver the messages of advertisers, and extend our brand franchises and expertise to related markets.