Jr Publicist, PR
Posted: 9/17/2013 | Expires: 10/17/2013
Location: New York
Category:
Role:
Level:
Duration: Full Time
Salary Description:
Essential Job Functions

Pitches and schedules national and local print, digital, radio and television interviews editorial and business teams.
Coordinates all aspects of preparation, execution, and follow-up of publicity outreach including media lists and monitoring, writing of news releases/media advisories/alerts, pitch letters, Twitter announcements, Pinterest post, etc.
Develops and strengthens relationships with all media outlets including print, broadcast, and digital media (websites, blogs, etc.) contacts.
Creates and maintains updated media databases and provides reports on activities and performance on behalf of brands and business units.
Provides on-site public relations support for all major internal client events including media coordination, outreach, follow up and messaging.

Minimum Qualifications:
All must be met to be considered.

Education:
4 year college degree or equivalent experience

Experience:
Minimum of 2 years prior publicity experience
Specific Knowledge, Skills and Abilities:
Effective verbal and communication skills
Excellent interpersonal skills and ability to interact across all business areas
Proven ability to work well under tight and changing deadlines
Ability to think quickly and problem solve in high pressure situations
Strong organizational and project management skills
Self-motivated, hands-on, and creative with strong ability to think outside the box
Proficiency with Microsoft Office Suite and social media (e.g. Twitter, Pinterest, Instagram, etc.)
Prior magazine or book publishing experience is a plushttp://track.tmpservice.com/ApplyClick.aspx?id=1932448-2015-1596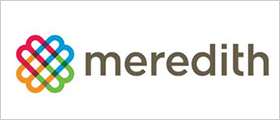 Our cornerstone is knowledge of the home, family, food and lifestyle markets. From that, we have built businesses that serve well-defined audiences, deliver the messages of advertisers, and extend our brand franchises and expertise to related markets.