Reporter
Posted: 9/17/2013 | Expires: 10/17/2013
Location: Rocky Hill
Category:
Role:
Level:
Duration: Full Time
Salary Description:
The Reporter-WFSB develops, writes and reports daily news stories and events and presents information live or on tape. This position coordinates with assignment desk and producers. The Reporter-WFSB gathers, packages and brokers information about a news topic to the general public. ESSENTIAL JOB FUNCTIONS 50% - Develops, writes, reports and edits video news stories from concept to finish. Researches and compiles information into a written story that is ready for on-air delivery. Generates enterprise story ideas, cultivates news sources and remains knowledgeable regarding places, events and people in the news. 30% - Provides daily story notes outlining ideas for future stories. Passes along facts concerning ongoing projects. Provides progress reports on story checks. Shares information relating to upcoming events, meetings or story developments. Presents news stories or reports via on air, live from the set, live remotes or live indoor locations in a professional and polished manner. 10% - Maintains contacts within business community to report promptly on new or continuing events. 10% - Serves as community ambassador for the news department. Responds to concerns of viewers. Makes personal appearances on behalf of the station. Attends station sponsored promotion events as scheduled. EDUCATION Bachelor's degree in Broadcast Journalism, Communications or related field, or equivalent training and/or experience. EXPERIENCE 3 yrs exp in print or broadcast journalism. Exp reporting news at a commercial television station preferred.http://track.tmpservice.com/ApplyClick.aspx?id=1932327-2015-9696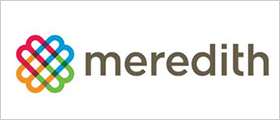 Our cornerstone is knowledge of the home, family, food and lifestyle markets. From that, we have built businesses that serve well-defined audiences, deliver the messages of advertisers, and extend our brand franchises and expertise to related markets.