Sr Marketing Manager, All Recipes Magazine
Posted: 9/19/2013 | Expires: 10/19/2013
Location: New York
Category:
Role:
Level:
Duration: Full Time
Salary Description:
The Sr. Marketing Mgr manages the day-to-day marketing, promotion and merchandising activity around print, digital and additional brand assets. This position oversees the creation, development and management of proposals, revenue generating marketing strategies/out-of-the-box advertiser solutions, merchandising opportunities and marketing partnerships.

The Sr Marketing Manager works closely with other Marketing team members as well as internal Meredith colleagues and external agencies/clients/vendors to create, write and pitch integrated marketing proposals, and execute sold programs.

This position creates copy and collaborates with the Marketing Director and Creative Director to develop and write strategic sales presentations and media kit materials.

The Sr Marketing Manager manages current signature programs/events and develops new programs that best support and enhance the brand.

This person also has the opportunity to become further involved in the Meredith digital landscape, as well as research initiatives.

For the full job description, please visit our website: https://www.meredith.apply2jobs.com/ProfExt/index.cfm?fuseaction=mExternal.showJob&RID=6687&CurrentPage=5

Minimum Qualifications:

Education:
Bachelor's degree in Marketing or a related field, or equivalent training and/or experience

Experience:
6 - 8 years of magazine promotion/merchandising experience and prior experience in all aspects of merchandising and sales promotionhttp://track.tmpservice.com/ApplyClick.aspx?id=1935951-2015-8496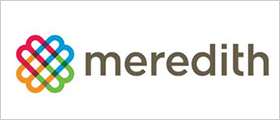 Our cornerstone is knowledge of the home, family, food and lifestyle markets. From that, we have built businesses that serve well-defined audiences, deliver the messages of advertisers, and extend our brand franchises and expertise to related markets.