Marketing Manager, All Recipes & Eating Well
Posted: 9/19/2013 | Expires: 10/19/2013
Location: New York
Category:
Role:
Level:
Duration: Full Time
Salary Description:
The Marketing Manager works closely with sales staff to develop and execute integrated and added value programs for the magazine's advertisers. This position collaborates with designers to develop comps, sell sheets and event collateral materials. The Marketing Manager develops research-based sales materials such as look books and mailings. The incumbent works with internal departments including Interactive, editorial, database, research, circulation and other marketing departments as well as with external customers.

Essential Job Functions

45% - Creates proposals and performs copywriting including Requests-for-Proposal, added value proposals and sales collateral materials.
40% - Executes and manages integrated and added-value programs including custom advertiser programs and signature programs.
10% - Researches and develops new added-value opportunities and programs.
5% - Oversees related budgets, issue orders, etc.

Minimum Qualifications:
All must be met to be considered.

Education:
Bachelor's degree in Marketing or related field, or equivalent training and/or experience.

Experience:
Minimum of three years related experience in the publishing or advertising or applicable field.
Must possess experience in creation and execution of marketing programs in a variety of categories.
Specific Knowledge, Skills and Abilities:
Must possess excellent interpersonal and follow-through skills.
Must possess strong writing skills.
Knowledge of media/magazine marketing.
Strong strategic thinking and resourcefulness required.
Proficiency with Microsoft Office applications including Word, Excel and PowerPoint.
Basic knowledge of interactive and social media.
Knowledge of syndicated research (MRI/SMRG, PIB, ABC) preferred.http://track.tmpservice.com/ApplyClick.aspx?id=1935968-2015-096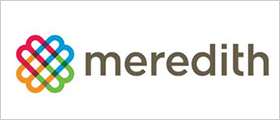 Our cornerstone is knowledge of the home, family, food and lifestyle markets. From that, we have built businesses that serve well-defined audiences, deliver the messages of advertisers, and extend our brand franchises and expertise to related markets.