Group Promotion Director
Posted: 9/20/2013 | Expires: 10/20/2013
Location: New York
Category:
Role:
Level:
Duration: Full Time
Salary Description:
The Group Promotion Director works with the Group Associate Publisher, Marketing to conceive events, brand promotions and partnerships for EveryDay with Rachael Ray, Eating Well, Fitness and All Recipes. Responsibilities include event and promotion production/execution and operational aspects including personnel (Promotion Manager) and budget. The Group Promotion Director also works closely with the publishers and sales team on client entertainment.

Essential Job Functions

60% - Develop and execute signature events and promotions for four brands.
20% - Conceive and manage/oversee client entertainment and internal events including national sales meetings.
10% - Source and produce premiums, holiday gifts and other brand assets.
10% - Prepare, oversee and control program budgets.

Minimum Qualifications:
All must be met to be considered.

Education:
Bachelor's degree Marketing or related field, or equivalent training and/or experience.

Experience:
Minimum ten years experience in marketing, events and/or promotion with major consumer publications or related industry.
Specific Knowledge, Skills and Abilities:
Excellent verbal, written communication and interpersonal skills.
Ability to manage multiple projects simultaneously.
Strong leadership and project management skills.
Strong attention to detail.
Creative thinker and problem solver.http://track.tmpservice.com/ApplyClick.aspx?id=1936251-2015-8196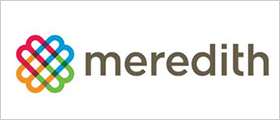 Our cornerstone is knowledge of the home, family, food and lifestyle markets. From that, we have built businesses that serve well-defined audiences, deliver the messages of advertisers, and extend our brand franchises and expertise to related markets.