Copywriter
Posted: 9/27/2013 | Expires: 10/27/2013
Location: Troy
Category:
Role:
Level:
Duration: Full Time
Salary Description:
Can you use words and ideas to engage, inform and motivate? Is your best work still ahead of you? If so, Meredith Xcelerated Marketing may be looking for you. We need a talented mid-level copywriter to join the fray of cool projects and fun people within our fast-paced creative department. You'll work closely with experienced art directors, resourceful print producers and knowledgeable account teams. You'll be pushed to think, concept and write bright compelling copy that is both inviting and rewarding to read. You'll also be asked to interact with clients, present your work and multitask. We focus on one-to-one communication within the automotive space. Experience in these areas, while preferred, is not mandatory - but having a great book is. If you have one - and want to make it better - please apply.

Minimum Qualifications:
All must be met to be considered.

Education:
Bachelor's degree in Journalism or related field, or equivalent training and/or experience.

Experience:
Min three years related experience.
Emphasis on automotive category.
Must have past experience indentifying and collaborating with freelance writers.
Experience with scheduling and budgeting.
Experience with presentation of copy and photography on computer based media.

Specific Knowledge, Skills and Abilities:
Superior client relationship skills
Ability to work in a fast-paced environment
Proficiency in Microsoft Office
Ability to learn and take direction
Strong organizational skills and attention to detail
Ability to prioritize, multi-task and work under pressure in a deadline-driven environment
Ability to take ownership of projects as well as collaborate with other team members
Strong interpersonal skills.

PLEASE NOTE: A review of work samples is required as part of our evaluation process. Please submit work samples as attachments with your applicationhttp://track.tmpservice.com/ApplyClick.aspx?id=1943360-2015-1996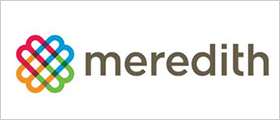 Our cornerstone is knowledge of the home, family, food and lifestyle markets. From that, we have built businesses that serve well-defined audiences, deliver the messages of advertisers, and extend our brand franchises and expertise to related markets.