Traffic Producer/Reporter WFSB
Posted: 9/30/2013 | Expires: 10/30/2013
Location: Rocky Hill
Category:
Role:
Level:
Duration: Full Time
Salary Description:
The Traffic Producer/Reporter oversees production and delivery of traffic information across multiple WFSB CBS platforms. This position gathers traffic incident information to create accurate and visually interesting traffic reports. The Traffic Producer/Reporter produces and presents on-camera traffic reports in a way that is easy to understand, relevant and meaningful to CBS viewers. The Traffic Producer/Reporter will also provide continuous updates on the station's website, social media accounts, as well as our mobile platform.

Essential Job Functions

35% - Analyzes traffic data to produce meaningful traffic reports
35% - Posts traffic information to web, mobile platform, and social media pages
30% - Presents traffic information on air

Minimum Qualifications:
All must be met to be considered.

Education:
Completion of high school or equivalent. Bachelor's degree preferred.

Experience:
Experience with on-air reporting or traffic incident reporting.
Specific Knowledge, Skills and Abilities:
Strong computer and graphic skills.
Good news judgment and analytical abilities.
Excellent written and ad-lib communication skills.
Knowledge of Phoenix area roadways.
Ability to multi-task and perform well under pressure and deadline.
Must have strong computer and graphic skills as well as excellent on-camera performance, news judgment and analytical abilities.http://track.tmpservice.com/ApplyClick.aspx?id=1945076-2015-1896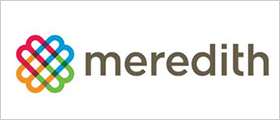 Our cornerstone is knowledge of the home, family, food and lifestyle markets. From that, we have built businesses that serve well-defined audiences, deliver the messages of advertisers, and extend our brand franchises and expertise to related markets.