Graphic Artist/Editor/Photographer
Posted: 10/16/2013 | Expires: 11/15/2013
Location: Rocky Hill
Function:
Specialty:
Level:
Duration: Full Time
Salary Description:
The Graphic Designer/Editor/Photographer creates daily news graphics, promo graphics, web, mobile and social media graphics, and creates graphics for projects including print and outdoor. This position collaborates with newscast and creative services producers and independently produces quality graphics within broadcast deadlines. This position shoots and edits video of news events and edits tape of stories/pictures for daily news broadcasts.

Essential Job Functions

40% - Produces daily newscast graphics, creates graphics for station promotion and collaborates with the Creative Services Director and graphics department to design and implement station news graphics using VIZrt, Adobe AfterEffects, Photoshop, and Cinema4d
10% - Supports promotion, sales, production and news with projects for web, print, outdoor etc.
50% - Functions as photojournalist - shoots, edits and archives daily general assignment and stories using AVID software

Minimum Qualifications:
All must be met to be considered.

Education:
High School diploma or equivalent. Associate's degress in graphic designing or visual communication preferred

Experience:
Three years experience in broadcast television advertising or promotions
Specific Knowledge, Skills and Abilities:
Experience with Adobe Photoshop, AfterEffects, and Illustrator required. Knowledge of Avid Newscutter, Cinema 4D, and VizRT VizArtist 2.8 a plus. Ability to perform quality work in high-pressure deadline situations. Ability to multi-task.
Able to lift and carry 65-100 lbs
Must possess a valid Driver's Licence and good driving recordhttp://track.tmpservice.com/ApplyClick.aspx?id=1959843-2015-3996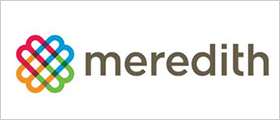 Our cornerstone is knowledge of the home, family, food and lifestyle markets. From that, we have built businesses that serve well-defined audiences, deliver the messages of advertisers, and extend our brand franchises and expertise to related markets.