Producer/Shooter/Editor, Asset Creation Unit
Posted: 11/22/2013 | Expires: 12/22/2013
Location: New York
Category:
Role:
Level:
Duration: Full Time
Salary Description:
Responsible for coordinating, creating, shooting and editing to completion, varying categories of online video content for the Asset Creation Unit. Coordinates directly with editorial contacts within the Meredith publishing brands and produces video content that directly relates to topics relevant to the brands. Also will work directly with a production manager and the Executive Producer to assure that scheduling, budgeting and other aspects of each production are on schedule, on budget and delivered to the requisite level of quality. This position will be ultimately responsible for crafting the most compelling video content possible - and overseeing it from concept to delivery.

Minimum Qualifications:

Bachelor's degree in Broadcast Journalism, Communications, Film/TV or related field preferred.

Minimum 3 years producing, shooting & editing video for online channel or brand, television or cable network. 3-5 years preferred. Avid editing experience required. Adobe Premiere is a plus and After Effects & Photoshop experience is highly desirable.

Must be flexible in regards to work schedules & willing to travel.
Must have excellent knowledge of online video, its creation, & distribution.
Must be able to provide an interesting & substantive product, have their finger on the pulse at all times.
Must be results-oriented focusing on the coordination of daily & long-range video segments Script writing & editorial experience preferred.
Must be able to communicate effectively
Strong computer skills required.
Ability to work well with team members in a creative, fast-paced environment.
Ability to make quick decisions & problem solve without losing composure.
Must be able to multitask & manage multiple projects & assignment simultaneously
Must have valid driver's license.http://track.tmpservice.com/ApplyClick.aspx?id=1989340-2015-4496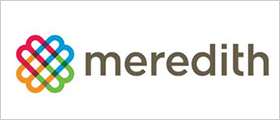 Our cornerstone is knowledge of the home, family, food and lifestyle markets. From that, we have built businesses that serve well-defined audiences, deliver the messages of advertisers, and extend our brand franchises and expertise to related markets.