Temp Editorial Assistant, Parents.com
Posted: 12/9/2013 | Expires: 1/8/2014
Location: New York
Category:
Role:
Level:
Duration: Freelance
Salary Description:
Parents.com is looking for an editorial assistant to work with our editors on all aspects of content creation, production, and promotion. This position is 40 hours/week but it is a temp, rather than full staff, position and lasts about six months. Our EAs work in a variety of areas as part of a small team of web editors: research and other aspects of content development; production work to get the finished content online; social-media and newsletter promotion of content; writing and/or editing blog posts; issuing contracts and assisting with other administrative tasks, among many other tasks. The ideal candidate has experience (as an intern or in another similar position) at an editorial website, understands the basics of web publishing (such as SEO), and is hard-working and eager to learn and take on new responsibilities regularly. Parents.com is one of the largest pregnancy and parenting sites and is the online home of Parents, American Baby, and FamilyFun magazines. The pay is $10/hour and the position does not come with benefits.

Varies.http://track.tmpservice.com/ApplyClick.aspx?id=1997152-2015-7996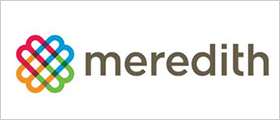 Our cornerstone is knowledge of the home, family, food and lifestyle markets. From that, we have built businesses that serve well-defined audiences, deliver the messages of advertisers, and extend our brand franchises and expertise to related markets.