Lifestyle Editor, Family Circle
Posted: 12/23/2013 | Expires: 1/22/2014
Location: New York
Category:
Role:
Level:
Duration: Full Time
Salary Description:
The Lifestyle Editor will contribute (editing, copywriting and story concepts) to the beauty/fashion department as well as assist with food and FOB content and the planning, producing, assigning and editing of entertainment and family-related articles. In addition, this person will:
· Help develop the writing talents of junior editors.
· Be a talented copywriter (including clever display copy) and idea generator.
· Be experienced in digital content creation, including social media.
· Collaborate on big-picture ideas and future planning.

Essential Job Functions

50% - Edit and copywriter for beauty/fashion department.
20% - Collaborate with various departments, including articles and art, on story concepts and packaging.
20% - Pitch and create digital content, including blogs and posts.
10% - Develop the writing talents of junior editors.

Minimum Qualifications:
All must be met to be considered.

Education:
Bachelor's degree in Journalism or related field.

Experience:
7-8 years magazine and/or online editing experience including experience at senior level assigning stories.
Specific Knowledge, Skills and Abilities:
Superior writing, editing, packaging and organizational skills. The ability to handle multiple tasks and a large workload.
Demonstrated creativity in story conception, packaging and development, including strong visual skills. An enthusiastic team player who is ready to pitch in whenever and wherever needed. Attention to detail and deadlines are a must.http://track.tmpservice.com/ApplyClick.aspx?id=2004959-2015-896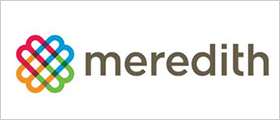 Our cornerstone is knowledge of the home, family, food and lifestyle markets. From that, we have built businesses that serve well-defined audiences, deliver the messages of advertisers, and extend our brand franchises and expertise to related markets.