Sales Assistant, More
Posted: 1/15/2014 | Expires: 2/14/2014
Location: New York
Category:
Role:
Level:
Duration: Full Time
Salary Description:
The Sales Assistant will provide administrative support to the Sales Department as needed. This position serves as the first point-of-contact to clients and prospective clients and handles all requests in a professional manner. The Sales Assistant helps the Publisher and Account Managers through the entire sales process and functions as their "go to" person when they are out of the office.

45% - Answers telephone, coordinates mailings and makes reservations for lunches, dinners and client entertainment. Completes expense reports for managers. Maintains comp list with deletions and additions. Manages filing emails, proposals & other pertinent information for varying advertisers. Inputs requests for IT support. Coordinates travel arrangements for business trips. Coordinates and schedules internal and external meetings.
40% - Participates in client support-related responsibilities. Completes Requests for Proposal (RFP's) as requested. Assists by customizing presentations and creating all client meeting preparation with corresponding marketing materials. Submits marketing and research requests. Monitors insertion orders. Distributes emails and correspondences to the Sales/Marketing Team on behalf of Publisher. Generates monthly runs of Account Manager's Share of Market for specific accounts.
15% - Performs research responsibilities. Runs PIB reports. Generates EZ Run, Ad Database and Magazine Radar requests for managers almost on a daily basis.

Minimum Qualifications:
All must be met to be considered.

Experience:
1 - 2 years related administrative support or media experience

Specific Knowledge, Skills and Abilities:
Strong organizational skills
Attention to detail
Ability to manage multiple tasks simultaneously and meet deadlines
Good analytical skills
Good verbal and written communication skills
Ability to work in a fast-paced environmenthttp://track.tmpservice.com/ApplyClick.aspx?id=2014542-2015-9796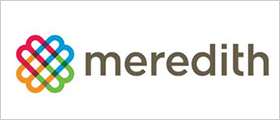 Our cornerstone is knowledge of the home, family, food and lifestyle markets. From that, we have built businesses that serve well-defined audiences, deliver the messages of advertisers, and extend our brand franchises and expertise to related markets.