Director Digital Ancillary Rev Ops
Posted: 1/21/2014 | Expires: 2/20/2014
Location: New York
Category:
Role:
Level:
Duration: Full Time
Salary Description:
The Director, Digital Ancillary Revenue Operations will focus on optimizing all ancillary revenue programs across desktop and mobile with the primary goal of growing revenues through optimization of the various platforms.

Essential Job Functions

50Manage programmatic channel
25Implement and Optimize all ancillary revenue platforms
10Training/Marketing Support/Research
15Business Intelligence
Please visit our website for the full job description: https://www.meredith.apply2jobs.com/ProfExt/index.cfm?fuseaction=mExternal.showJob&RID=7229&CurrentPage=3

Minimum Qualifications:

Education:
MBA Preferred

Experience:
6-8 years of digital advertising or business development experience
- Deep understanding of DART
- Strong understanding of ad sales strategies and ad monetization models
- Ability to consume and process large amounts of data and utilize it to optimize
- Success designing and implementing successful operational processes
- Analyzing workflow and data to innovate new ideas and concepts
- Strong organizational skills
- Superior communication skills for frequent internal and external discussions and project management
- Desire to build relationships, encourage teamwork and lead a team
Specific Knowledge, Skills and Abilities:
Experience working with Google /Dart
Experience working with ad exchanges and networks
Experience with 3rd party data and behavioral targeting
Excellent analytical and quantitative abilities
Strong financial skills and negotiation skillshttp://track.tmpservice.com/ApplyClick.aspx?id=2016835-2015-6796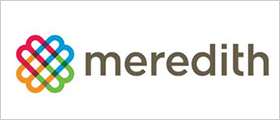 Our cornerstone is knowledge of the home, family, food and lifestyle markets. From that, we have built businesses that serve well-defined audiences, deliver the messages of advertisers, and extend our brand franchises and expertise to related markets.